TFTS History
In 2015, the Greater Waco Chamber of Commerce introduced the very first state-wide food truck competition, The Texas Food Truck Showdown, an experience that would become one of Waco's signature events.
The Chamber's special events team anticipated around 5,000 people to be in attendance for the inaugural event and hoped to secure 20 food trucks from around the state to compete. The first Showdown blew the team's goals out of the water, boasting an impressive 35 food trucks traveling to Waco from all over the state to compete while serving upwards of 15,000 people who attended.
After an outpouring of support from the community, the City of Waco, sponsors and food trucks alike, the Greater Waco Chamber knew The Texas Food Truck Showdown was here to stay. After a successful second, third, fourth and fifth year, The Texas Food Truck Showdown is returning to downtown Waco annually in March welcoming up to 40 food trucks from around the country and over 25,000 people each year!
Get your belly ready for some good eats, we'll see you in Heritage Square on Saturday, April 1 for The Texas Food Truck Showdown 2023!
We are excited to announce that The Texas Food Truck Showdown will be back on April 1, 2023. Below is the Schedule of Events, but please check back regularly as we will be adding information as we get closer to the event. Follow us on Facebook for the latest information!
Celebrity Judging | 8 - 10 a.m.

Food trucks will begin selling their signature dishes to the public at 10 a.m.

Competition & Public Voting | 10 a.m - 4 p.m.

Only Tasty Tickets are accepted during this time. Tickets will not be available for purchase after 3 p.m.*

Pop Up Market | 10 a.m. - 4 p.m.

Featuring local artists with unique pieces and products.

Beer and Wine Garden | 10 a.m. - 7:30 p.m.

Tasty Tickets will not be accepted at the Beer and Wine Garden. Cash or card only.

Live Music | 12 - 8 p.m.
KidsZone | 10 a.m. - 8 p.m.

To include children's activities throughout the day.

Awards | 4:30 p.m.

Stick around to see who becomes the Grand Champion!

Full Menu Sales | 5 - 8 p.m.

Trucks will offer their full menu for cash/card purchases. *No Tasty Tickets will be accepted after 4 p.m.*
Thank you to our presenting sponsor, Texas Farm Bureau Insurance.

The key to happiness at The Texas Food Truck Showdown is Tasty Tickets.
To get food from ANY of the trucks at The Texas Food Truck Showdown you'll need to purchase Tasty Tickets. During the competition, from 10 a.m. to 4 p.m., Tasty Tickets are required to purchase a signature dish. Only signature dishes will be served during the competition and trucks will not accept cash or cards. Tasty Tickets must be purchased at the ticket booths located near the event entrance using cash or card. Once you have Tasty Tickets, you are free to use them at any truck you want! 
One Tasty Ticket costs $6 and will buy you one 4-ounce signature dish from any truck.
*Please Note: Tasty Tickets will not be sold after 3 p.m. and they become invalid after 4 p.m.; no refunds for unused tickets. The food trucks will open their full menu at 4 p.m. for cash/card purchases.

Bottled water and soda will also be available for purchase directly from the drink trailer with cash or card from 10 a.m. to 8 p.m. (drinks cannot be purchased from food truck vendors). Beer and Wine Garden will be available from 10 a.m. to 7:30 p.m.
NO tasty tickets will be taken for drinks, beer or wine.
We're excited to have live music for The Texas Food Truck Showdown 2023! 
Live music will begin at noon and end at 8 p.m. 
12-1 p.m. | MCC Jazz Band 
1:15-2:15 p.m. | MCC Country Band 
2:30-3:30 p.m. | MCC Rock Band
3:45-4:45 p.m. | Distinguished Soundz
5-6 p.m. | Sundae Drivers
6:30-8 p.m. | Sloppy Joe Band

Stay tuned for information about the 2023 Celebrity Judges.
The 2023 Texas Food Truck Showdown Champion will feature five celebrity judges.
The judges will sample each truck's signature dish and determine the overall champion and category winners. Once the celebrity judging is complete, the public is invited to taste each truck's signature dish and vote on the People's Choice Award winner from 10 a.m. to 4 p.m.
Sean Kelley
Chef Sean Kelley began his career honing his skills with Epicurean Catering in Denver, CO, working such signature events as the Denver Broncos Penthouse Suites, X Games, Presidental/Head of State Visits, MLB/NBA All Star Festivities, Democratic National Convention, as well as dinners ranging from 12 ppl to Corporate Launch events for 2000-5000 people. 
Following his move to Waco, he found a position helming the kitchen for the opening of Magnolia Table. Chef Kelley spent two years with Chef-Owner Corey McEntyre at Milo All Day, working on interlacing traditional Southern Cuisine with International influences.In his role as Executive Chef for Camp Fimfo and Squirrely's Tavern, Chef Kelley is bringing campfire into the kitchen by showcasing some of the best local and ethically sourced produce and proteins available. Chef Kelley has been featured recently in Woodard's Campground Magazine and In The Know's 83 Chefs from around the World Predict 2023 Food Trends.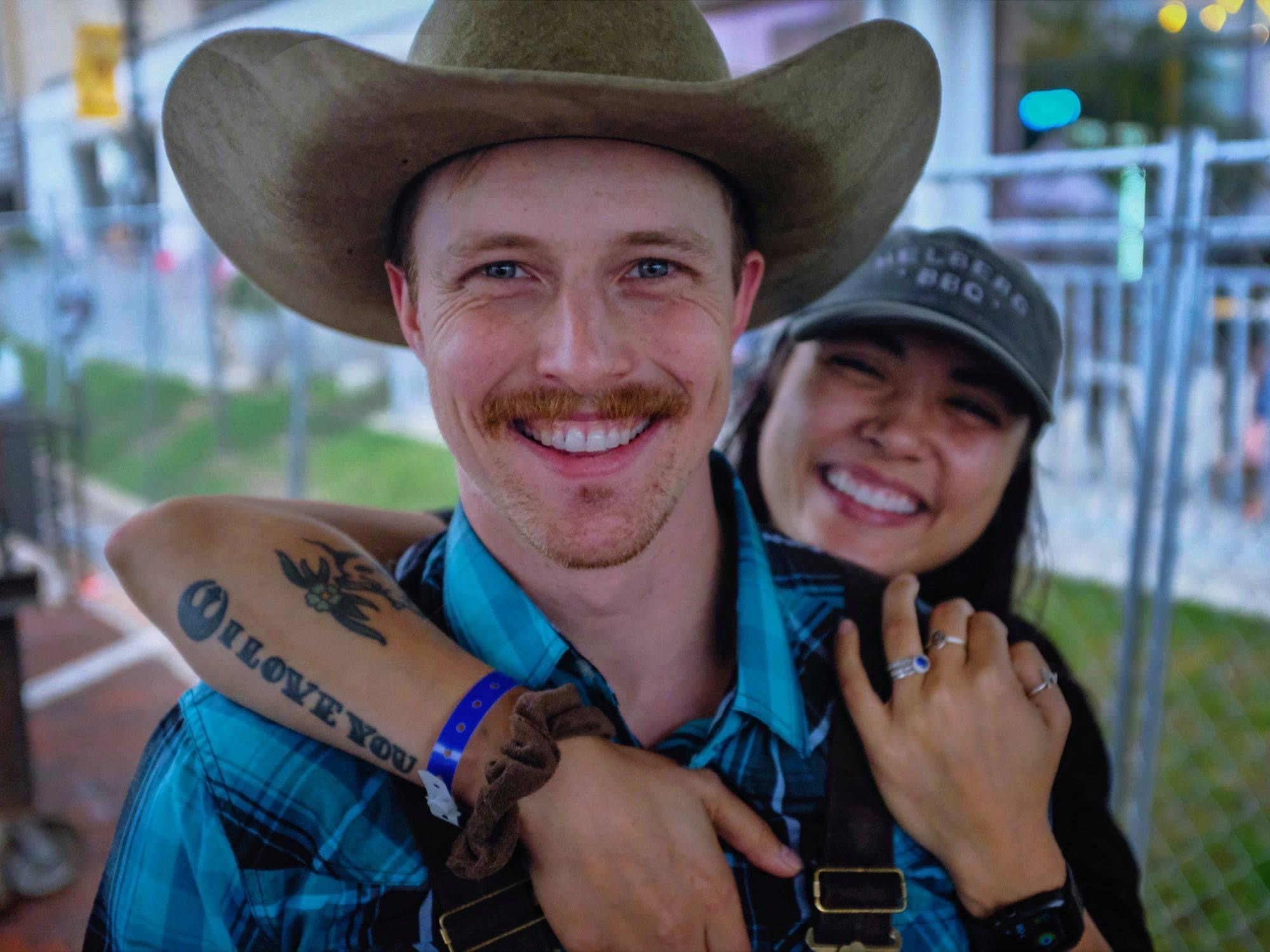 Phillip Helburg
Phillip Helberg is the owner/pitmaster of Helberg Barbecue in Woodway, TX. Phillip and his wife, Yvette, started Helberg Barbecue in a food trailer in 2018 and moved into a brick-and-mortar restaurant on highway 6 in Speegleville in May 2019, shortly after being named one of the "25 best new bbq joints in Texas" by Texas Monthly Magazine. Two years later, Helberg Barbecue was named one of the "Top 50 bbq joints in Texas" list, which is published once every four years. Phillip and Yvette have a four-year-old son named Wayne, who loves to lend a hand at the family restaurant, which now includes a staff of over 30 employees and caters events all over the state. The Helbergs are devoted members of Harris Creek Baptist Church in McGregor, and their family scripture, 1 Peter 4:10, is the main influence for how they run their family and business.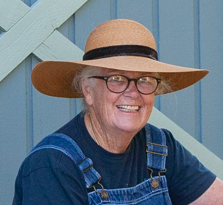 Dr. Nancy Grayson 
Nancy Grayson has lived in Waco since 1978 where she and her husband raised two marvelous daughters.  Nancy has an undergraduate degree from Southwestern University in Georgetown and a Ph.D. from Texas A&M.  Her most recent experiences include working in the field of education and opening a community-based restaurant, Lula Jane's. The restaurant made Yelp's Top 100 Restaurants in the U.S.   Using chemistry and trial and error, her recipes became so sought after that she promised a cookbook revealing her closely held secrets for baking and cooking.  Thus, Buttermilk Pie! Secrets from Lula Jane's is now available for all to experience their favorites once again.
Christi Black
Owner, Christi and Company Consulting
Christi Black Evans was born in Waco, TX, travels to California often during summers with her grandparents.  Upon graduating from Waco High School, in 1989, she began her studies in the Airline and Travel Industry Program at the International Aviation and Travel Academy in 1989, in Arlington, TX, upon graduation, she began her career with Delta Dreams Vacation Center in Ft. Lauderdale, Florida. Soon thereafter she relocated back home to Waco, TX  and  began studies in paralegal and investment relations.  She spent 20 plus years with Sterling Trust Company, United Western Bancorp., now known as Equity Trust Company as a Accredited Retirement Plan Specialist landing her positions as a  Investment Relations Administrator, Business Analyst, Defined Benefits Plan Administrator and Assistant Store Manager/Client Investment Consultant with Wells Fargo Bank,  managing over 5.6 billion in assets,  all while she maintained her entrepreneurial business as CEO and Owner of  Christi and Company Consulting. In the years of growing her business, she  continued her studies and received her Certificate in Management and Business and later completed her Associates in Applied Science, AAS,  in Business Management with McLennan Community College.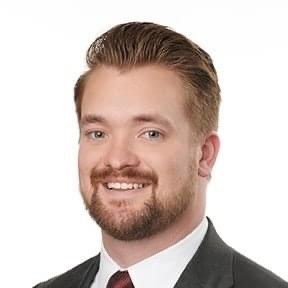 Logan Thomas
Meet our sponsor judge, Logan Thomas! Logan has been with Texas Farm Bureau Insurance and Southern Farm Bureau Life Insurance since January 2020 and has achieved several notable awards since. 
Logan and his wife live in the Waco/China Spring area with their baby boy and two dogs. He loves spending time outside with his friends and family, and supporting the Cowboys, Red Raiders and the China Spring Cougars! 
He says that taking care of his hometown is his favorite thing about being an agent with Texas Farm Bureau. He is encouraged by making sure his family, friends and community is covered the correct way.
NOTE: By attending the event, you consent to be filmed/recorded as part of the audience for security and broadcast without payments.
Still have questions? Use the contact form below.
Volunteer registration for The Texas Food Truck Showdown 2023 is open now! 
There are multiple volunteer positions for this event. The jobs are broken down into shifts of 2-3 hours and volunteers can sign up for just one shift or multiple shifts (any help is appreciated). Each of these positions will play a huge role in helping attendees with questions, greeting them as they enter the venue, assisting them with directions and making sure that each guest is having a great time. Volunteers will receive an event shirt.
You will receive more information regarding your volunteer position in the weeks prior to the event.
We are all excited to work with you again on another great event! Your hard work and dedication make a huge impact on our guests and we greatly appreciate it!
To join us as a volunteer, please click the volunteer button below. 

Questions about volunteering? Please use the contact form below.