Located in the Heart of Texas, Greater Waco and the surrounding communities enjoy great weather, good food and wonderful recreational and sports entertainment throughout the year. From Little League and Big 12 sports to popular hike-and-bike trails and live theatre, dozens of sporting and recreational events take place each week. After enjoying food truck favorites from around Texas, we invite you to explore Waco and discover what other attractions wait to be discovered.
For a birds-eye view of the various attractions (and dining!) options in the Greater Waco, please click here to download a map the Waco, Texas area.
Below is a snapshot of the wide variety of attractions and things to do around Greater Waco.
Museums
Armstrong Browning Library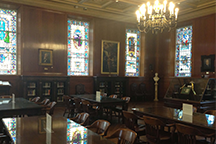 Free and open to the public, the Armstrong Browning Library is a 19th-century research center dedicated to the study of the lives and works of Victorian poets Robert and Elizabeth Barrett Browning. The Library houses the world's largest collection of Browning material and other fine collections of rare 19th-century books, manuscripts and works of art. Explore collections of paintings, sculptures, pottery and ornate furniture. Additionally, the grand, three-story Italian Renaissance-style building is decorated with 62 stunning stained glass windows, making it the largest secular collection of stained glass in the world. Guided tours are available. For more information, visit their website. 710 Speight Ave., Waco, TX 76798  |  (254) 710-3566
Cameron Park Zoo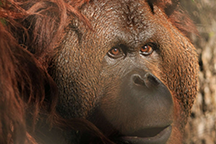 Home to more than 1,700 animals representing 300 species on 52-acres, the Cameron Park Zoo features native foliage, natural habitats and close-up encounters. As an accredited member of the Association of Zoos & Aquariums and the World Association of Zoos & Aquariums, Cameron Park Zoo upholds exceptional standards for animal care and management. Cameron Park Zoo is open daily except Thanksgiving Day, Christmas Day and New Year's Day. For more information, visit their website. 1701 N. 4th St., Waco, TX 76707  |  (254) 750-8400
Dr Pepper Museum and Free Enterprise Institute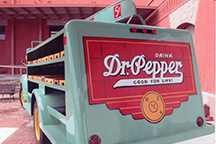 A Waco native and the oldest major soft drink in the United States, Dr Pepper is not only an American classic, it's an unparalleled example of the free-enterprise economic system. Created by Dr. Charles Alderton at Waco's Old Corner Drug Store in 1885, Dr Pepper became one of the most unique success stories of American free enterprise. The Dr Pepper Museum and Free Enterprise Institute tells the story of the popular soft drink and is home to the original artesian well, historic soft drink bottles, manufacturing equipment and interactive exhibits. The Museum features a restored turn-of-the-century soda fountain, so stop by and enjoy a Dr Pepper float! Both the soda fountain and gift shop offer free admission. For more information, visit their website. 300 S. 5th St., Waco, TX 76701  |  (254) 757-1025
Historic Waco Foundation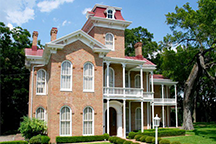 The Historic Waco Foundation (HWF) was formed in 1967 to collect, maintain, preserve, publish and interpret the extraordinary heritage and history of Waco. The HWF owns, curates, preserves and exhibits more than 6,000 pieces of decorative art, artifacts, archival material and textiles while operating museums in four historic homes built from 1858 to 1884: Earle-Napier-Kinnard House, Fort House, East Terrace and McCulloch House. For more information, visit their website. 810 S. 4th St., Waco, TX 76706  |  (254) 753-5166
Martin Museum of Art
The museum's 1300-object permanent collection of art pieces represent a wide variety of art that has been donated to or purchased by Baylor University, with the collection containing artwork by the likes of Robert Rauschenberg, Kathe Kollwitz, Francisco de Goya and Edouard-Leon Cortes. Featured in the art collection is the artistic talent of Baylor University's own art program with student and professor exhibitions, as well as rotating exhibits from ceramics, photography and more. The museum is located in the Hooper-Schaefer Fine Arts Center on Baylor University campus and is open to the public. For more information, visit their website. 60 Baylor Ave., Waco, TX 76706  |  (254) 710-6371
Mayborn Museum Complex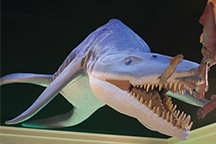 Located on the Baylor University campus, the Mayborn Museum Complex is a natural science and cultural history museum focusing on Central Texas, featuring walk-in dioramas, including one on the Waco Mammoth Site, and exploration stations for geology, paleontology, archaeology, and natural history. In addition to the natural history exhibits, there are two floors of themed discovery rooms which encourage hands-on learning for all ages and a historic village. For more information, visit their website. 1300 S. University Parks Dr., Waco, TX 76707  |  (254) 710-1110
Texas Ranger Hall of Fame and Museum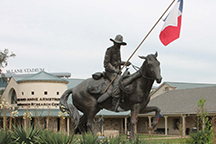 The Texas Ranger Hall of Fame & Museum is the official State Hall of Fame for the Texas Rangers Law Enforcement Agency. The museum features more than 14,000 artifacts shares exploits of 30 Texas Rangers honored in the Hall of Fame. Learn about the colorful past of the oldest state-law-enforcement agency at the Tobin and Anne Armstrong Texas Ranger Research Center, the state's designated official repository of the Texas Rangers. For more information, visit their website. 100 Texas Ranger Trail, Waco, TX 76706  |  (254) 750-8631
Texas Sports Hall of Fame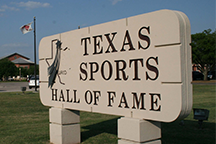 Home to more than 300 Texas legends, the Texas Sports Hall of Fame includes the Texas Tennis Hall of Fame, the Texas High School Football Hall of Fame and the Southwest Conference exhibits. Covering a wide range of sports, the museum allows fans to relive the exploits of distinguished athletes who hailed from the Lone Star State. For more information, visit their website. 1108 S. University Parks Dr., Waco, TX 76706  |  (254) 756-1633
Waco Mammoth National Monument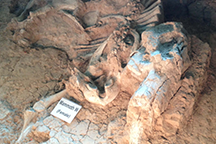 According to the National Park Service, the Waco Mammoth National Monument is the nation's first and only recorded discovery of a nursery herd of Pleistocene mammoths. Opened in 2009, the Mammoth Site provides guided tours through the beautifully wooded parkland along the Brazos River to the site's dig shelter. Sitting on 100 acres, the 30 to 45 minuted guided tours give visitors a first-hand experience of what the terrain and life was like for mammoths during the Ice Age, as well as how the fossils were discovered and why the Waco Mammoth National Monument is one of the most important paleontological sites in North America. This unique site was named a National Monument on July 10, 2015. For more information, visit their website. 6220 Steinbeck Bend Rd., Waco, TX 76708  |  (254) 750-7946
Parks & Recreation
Brazos Park East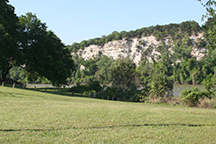 Brazos Park East, across the Brazos River from Cameron Park, features a boat ramp, pavilion, disc golf course, trails, horseshoe pits and a scenic view of the cliffs along the Brazos River. Brazos Park East also features a 1.3 mile paved, well-lit trail. For more information, visit their website.
Cameron Park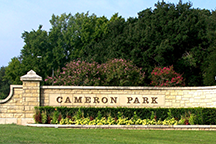 Cameron Park is where Waco celebrates life. The 400-acre park is shared by hikers, bikers, fishermen, disc golfers and picnickers. Families can often be found at one of three playgrounds and splash pads, while paddlers can be seen enjoying the quiet serenity of nature on the Bosque or Brazos Rivers. Also popular are the two disc golf courses that flank both sides of the Brazos River. Park hours are 6 a.m. until midnight. For more information, visit their website.
BSR Cable Park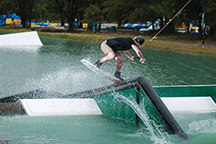 BSR Cable Park has become internationally recognized for their wakeboarding facilities, lazy river and Royal Flush water slide. BSR Cable Park features one of only three Bi-Level competition lakes in the world. Other features of the park include a 70-person hot tub, a beach, regulation size volleyball courts, ping pong, a walking track, a pavilion and bar and grill – all of which you can enjoy for a long weekend in one of their rental cabins. For more information, visit their website.
Cottonwood Creek Golf Course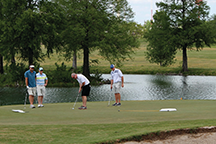 Ranked one of the top municipal golf courses in Texas, Cottonwood Creek Golf Course is conveniently located off Interstate 35 and features 18-hole, Par 72 course that winds through rolling plains, pristine greens and landscaping. Cottonwood Creek Golf Course offers a variety of leagues and tournaments throughout the year and features a driving range, bar-and-grill, outdoor pavilion and a fully stocked pro shop. For more information, visit their website.
Dubl R Fields at River Bend Park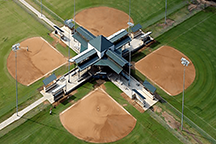 One of the premier softball and baseball facilities in the state, River Bend Park sits in a natural setting along the Bosque River and features eight fields. With multiple concession areas, covered seating and friendly customer-service, the park plays host to adult softball leagues on weeknights, and hosting hundreds of players for youth baseball, girls fast-pitch and adult softball tournaments on weekends. For more information, visit their website.
Hawaiian Falls Waterpark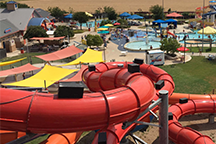 Hawaiian Falls Waterpark has become a true family getaway just outside of downtown Waco. Featuring 14 acres of exciting rides and water slides, the Waterpark boasts Greater Waco's first football field-sized wave pool and two six-story slide complexes with a six-lane racer slide, as well as tube slides, speed slides, a raft ride and much more! This summer, Hawaiian Falls Waterpark will be open from the end of May 2018 through early Sept. 2018. For more information, visit their website.
H.O.T. Dog Park
Waco's only off-leash dog park, the H.O.T. Dog Park was established and donated in 2011 by Dr. Luann Ervin and Jeanelle Kramolis. This enclosed dog park is located next to the Texas Animal Medical Center. Hours are from dawn to dusk. Admission is free. For more information and park rules, visit their website.
Indian Spring Park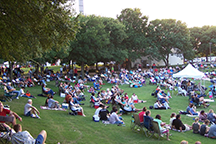 Located in downtown Waco on the west side of the Brazos River and flanking one side of the historic Suspension Bridge, Indian Spring Park hosts a variety of festivals, outdoor concerts and athletic events each year, such as the Waco Cultural Arts Fest, Brazos Nights summer concert series, TriWaco Triathlon and Wine & Food Festival. For more information, visit their website.
Lake Waco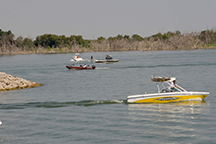 The largest lake in the United States that is located entirely within a single city's municipal boundaries, Lake Waco is your gateway to camping and lodging, day-use recreation areas, hiking, biking, boating, paddling, trails, fishing and more. Operated by the U.S. Army Corps of Engineers, it features more than 79,000 acre-feet of water. For more information, visit their website.
Lake Waco Golf Club
Lake Waco Golf Club is nestled among the oak trees on the north side of Lake Waco, featuring a full 18-hole regulation golf course and the only executive 18-hole Par 3 golf course between Dallas and Austin. Whether a club member or a public patron, beginning or experienced golfers can enjoy a quick round on the Executive Par 3 Course or move up to the more challenging 18 Hole Regulation Course. For more information, visit their website.
Waco Downtown Farmers Market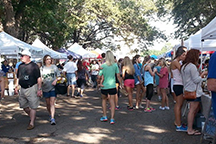 The Waco Downtown Farmers Market is open every Saturday morning from 9 a.m. to 1 p.m. year-round and brings the best locally grown and made products from farmers and artisans within a 150-mile radius around Greater Waco. Make sure to check out their website for a month-by-month calendar for what's in season. For more information, visit their website.
Arts & Attractions
Anthem Studios
A creative co-working space and art gallery located inside the Praetorian building, Anthem Studios is home to a wide range of artists and creative professionals that promote the art community and growth in Greater Waco. These artists range from a professional leather craftsman, sketch artist and painter to an author, jeweler and screenwriter. For more information, visit their website.
The Art Center of Waco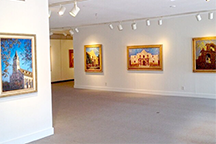 Located in the historic summer home of William Cameron, this nonprofit center strives to educate and inspire the community to create and enjoy art. Half- and full-day art camps are hosted during the summer for local children, and adult art classes are also available. If you would rather just enjoy the art, explore their 2.5-acre Sculpture Garden. Work from local artists is available for purchase in the gift gallery. From gallery tours and receptions to diverse exhibits, art lovers from all walks of life will want to visit The Art Center of Waco. For more information, visit their website.
Balcones Distilling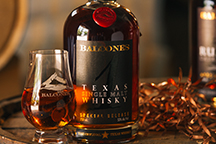 Balcones began as an idea in an old welding shop under a bridge. Balcones has since become internationally reknown for their unique whiskeys and spirits, boasting over 140 national and international awards from top judges and critics. Visit the new distillery and sample their award-winning Texas whiskeys during a general tour, which can be booked three months in advance. For more information, visit their website.
Baylor Theatre
The Baylor Theatre department annually presents five mainstage productions and several summer graduate plays, which are open to the public. In addition to their performances, the Baylor Theatre also hosts the Horton Foote American Playwrights festival each year. The department is ranked among the top 20 undergraduate theatre programs in the United States and is accredited by the National Association of Schools of Theatre. For more information on scheduled productions, visit their website.
Jubilee Theatre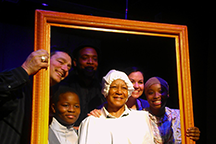 The Jubilee Theatre building was re-opened in 1995 and used for neighborhood programs and special events. In 2010, the refurbished building opened as the current Jubilee Theatre, with access to the adjacent World Cup Café. The 243-seat theatre houses various concerts andoffers an array of performances, including plays, dance, poets, and fun activities for young and old. For more information, visit their website.
Magnolia Market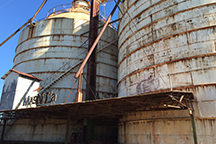 The Magnolia Market, owned by Chip and Joanna Gaines, is famous for its Magnolia Silos and located just off I-35. This popular destination provides plenty of shopping in the Market, has great space for playing games on the lawn, a beautiful garden, lots of photo opportunities and dining opportunities with a variety of food trucks located on site. They also recently added Magnolia Seed & Supply and Silos Baking Co. For more information, visit their website.
McLennan Community College Theatre
Known for their impressive performances, McLennan Community College performs theatrical productions at three venues on their campus: Ball Performing Arts Center, Black Box Theatre and the Bosque River Stage. Four times annually, the department produces plays, musical theatre and originally conceived dance works, as well as one fully-staged opera. For more information, visit their website.
Waco Civic Theatre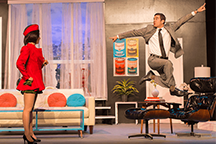 Dating back to the 1920s, the Waco Civic Theatre provides professional-quality live theatre with the heart of a community-based organization. The theatre produces six Main Stage and two fundraising productions each year. Additionally, the theatre sponsors numerous workshops, classes and productions for children. Show and ticket information, volunteer opportunities and a schedule of current and upcoming presentations is available by visiting their website.
Waco Symphony Orchestra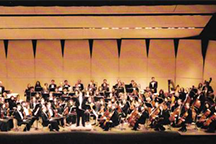 Since 1961, the Waco Symphony Orchestra has been offering quality orchestral music for all of Central Texas. The Orchestra, led by music director/conductor Stephen Heyde, features a variety of world-renowned soloists concerts, which run from September through April each year. The symphony has featured renowned guest artists from around the world including Chris Botti, Joshua Bell, Art Garfunkel and many more. Show and ticket information and a schedule of current and upcoming concerts are available on their website.