The 2020 Texas Food Truck Showdown Champion will feature five celebrity judges for our annual event on March 28, 2020. Below are the 2019 celebrity judges. Please stay tuned for the 2020 lineup.
The judges will sample each truck's signature dish from 8 a.m. to 10 a.m., where they determined the overall champion and category winners. Once the celebrity judging is complete, the public is invited to taste each truck's signature dish and vote on the People's Choice Award winner from 10 a.m. to 4 p.m.

Lilian Halabi, owner and baker of Lily's Cakes, is the heart and soul of the specialty bakery in Harker Heights, Texas. She is a self-taught cake artist and baker who started her business in 2010 and has been serving the needs of the Central Texas area since. Her background is rich in different cuisines, from South America to the Middle Eastern and American. Recently, Halabi won a Food Network Cake Wars competition (the Monopoly episode of Season 4) and was voted Best in Central Texas from 2013 to 2016.
Doug Renfro is president of Renfro Foods and oversees new product development. He also helps manage a number of administrative areas of the business. Reared in the family business, Renfro has spent a majority of his career working in a number of different capacities at Renfro Foods. For instance, as a teenager, Renfro worked in production, while in college he weighed out all the spices for daily production. He is also involved in a number of professional and community organizations, is a past president of the Tarrant Area Food Bank, the Texas Food Processors Association and the North Texas Food Sales Association. He is also on the McDonald Observatory Board of Visitors and the Chile Pepper Institute's Advisory Council, among others.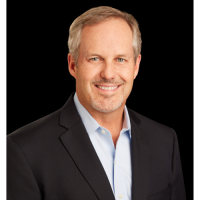 Charlie Morrison serves as Chairman and Chief Executive Officer of Dallas-based Wingstop Inc. An industry veteran with more than 25 years at companies including Pizza Hut, Steak and Ale, Kinko's, and Boston Market, Morrison most recently served as President and CEO of Rave Restaurant Group, parent of the award-winning Pie Five Pizza Company, the nation's first fast-casual pizza chain. The food service industry has recognized Morrison's accomplishments with several awards, including the 2012 Hot Concepts Award and the 2015 Golden Chain Award, as well as the 2016 Silver Plate award from the International Foodservice Manufacturers Association.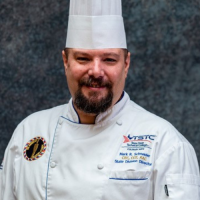 Mark Schneider is in his fourth year as president of the Texas Chefs Association and oversees the culinary arts programs at TSTC campuses in Abilene, Harlingen, Hutto and Waco. Schneider received his Culinary Diploma from Greater Cincinnati Culinary Academy and his BAAS in Business Administration from Tarleton State University. He has tremendous culinary experience spanning the State of Texas including Baylor University, WB Ranch, Aims Academy and Ridgewood Country Club. Schneider was also Published in Texas Chefs Association Magazine for his article "Lone Star Chef."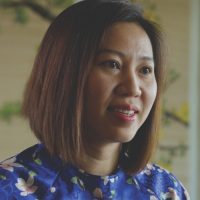 Thanh Le operates the family-run restaurant, Clay Pot, and has been serving traditional Vietnamese cuisine and other dishes in Waco for 20 Years! Thanh and Phong Le make sure every dish at their restaurant is filled with authentic Vietnamese flavor. The menu features traditional dished such as Pho, and herbal soup, chicken and vegetable dumplings. Thanh also likes to surprise her customers with some "off-the-menu" items, and many customers order "whatever you're cooking today." Her authentic cuisine is made with natural and often organic ingredients cooked home-style.